Endorse Candidates for UAA Annual Awards
Award season is almost here! Review the categories on our website to nominate a member for their dedication and professionalism in our industry. Submit your candidates starting May 3 through 24, 2023.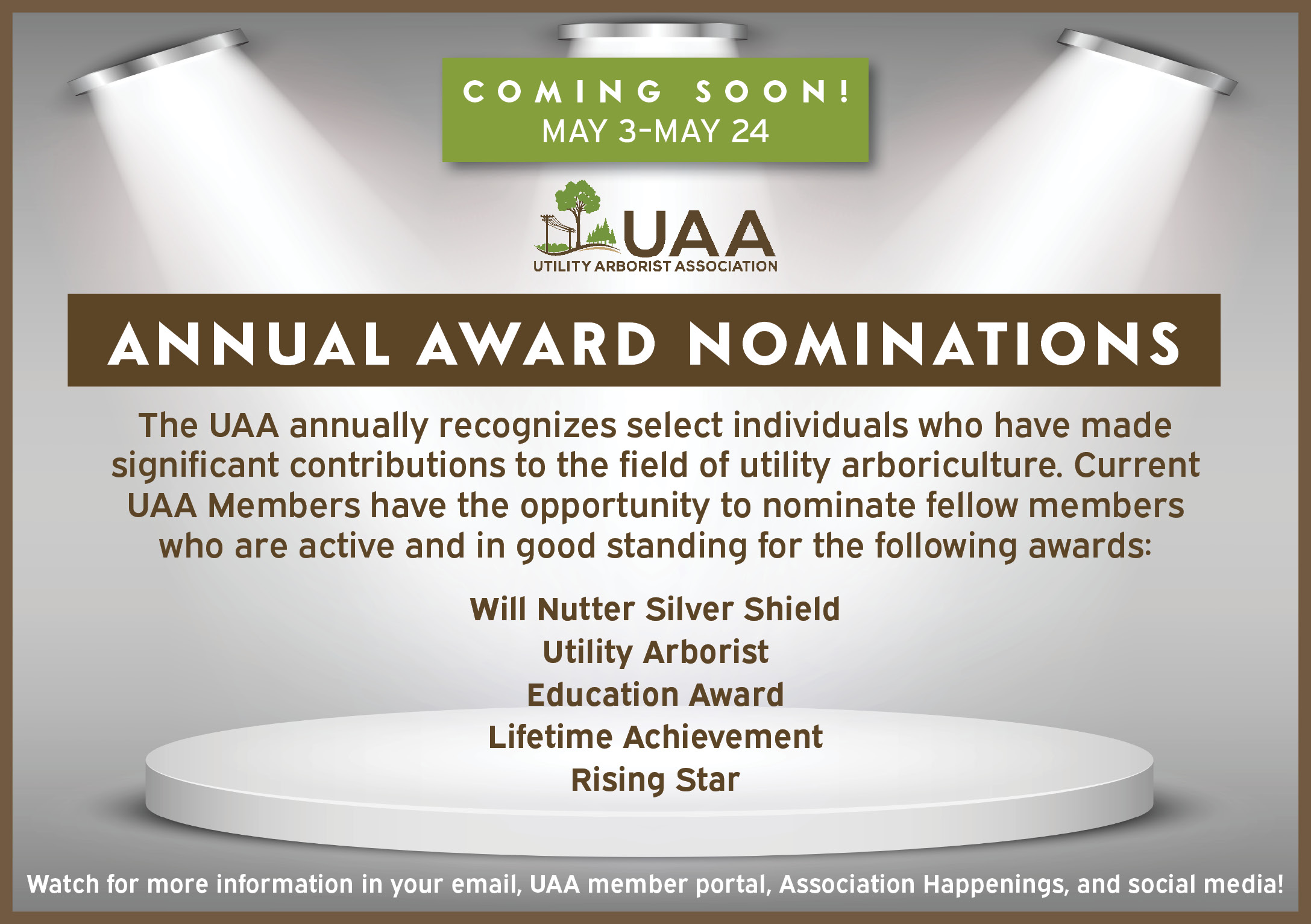 Don't Forget: New Silent Auction at this Year's Trees & Utilities
Are you planning to exhibit at this year's Trees & Utilities? Don't forget to support our first-ever Silent Auction to benefit the Nelsen Money Memorial Scholarships and reforestation efforts on behalf of the Arbor Day Foundation. Sign up during registration, which is open for early bird pricing now through May 23, 2023. A single ticket jumps $75 for regular pricing May 24 – August 30. https://bit.ly/3HkabKp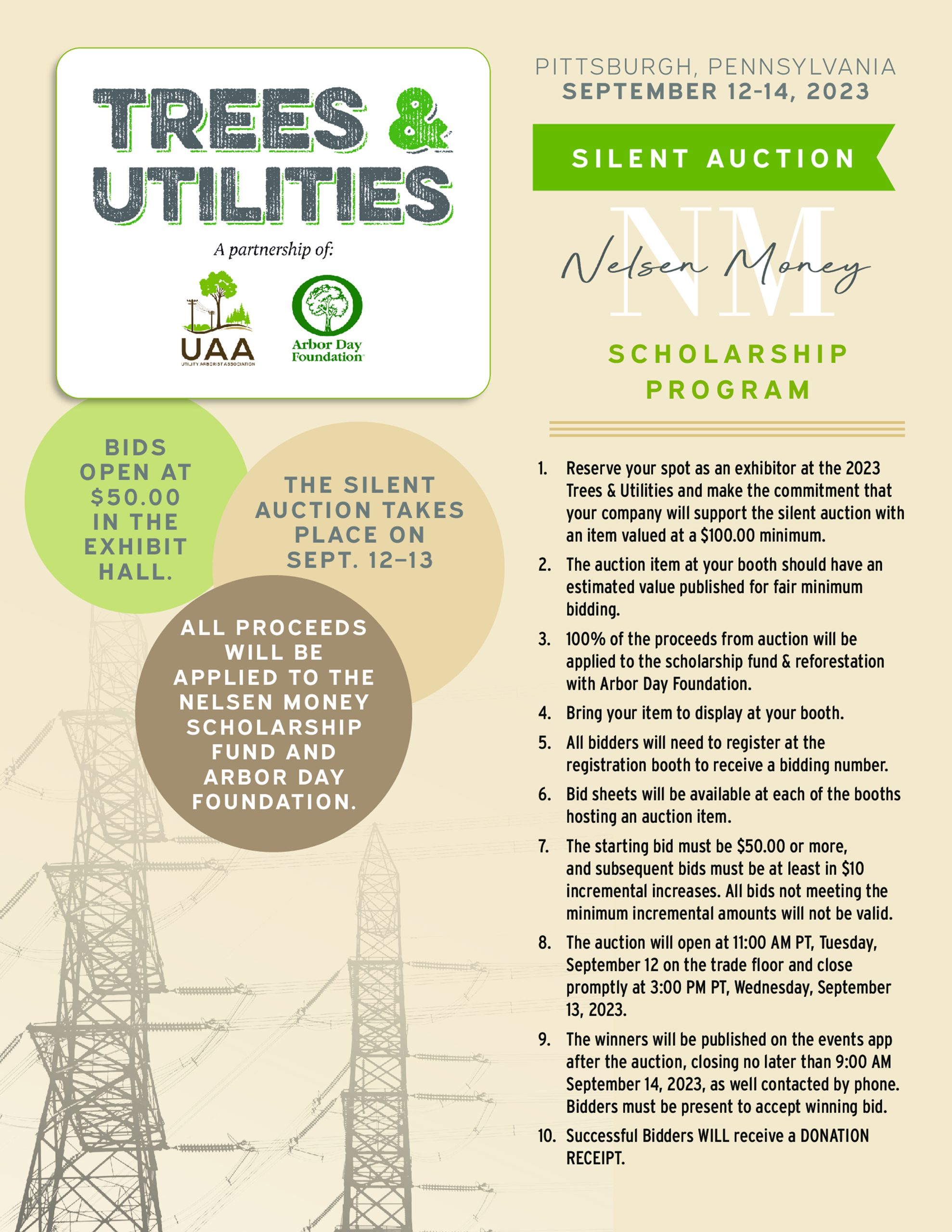 What Can You Give Back to the UAA?
What do you enjoy about being a member of the UAA? Here's what some people are telling us:
"I would have never known about the UAA if my company didn't sign everyone up (for memberships) and started to get the publications. I had no idea what I was missing out on."
Want to get more involved in our association? If you have a passion for safety, research, rights of way, best practices and more, we need you. Consider joining one of our many committees and be part of something great. Learn more about volunteering with the UAA.